When to Seek Help for a Dental Emergency in Bradenton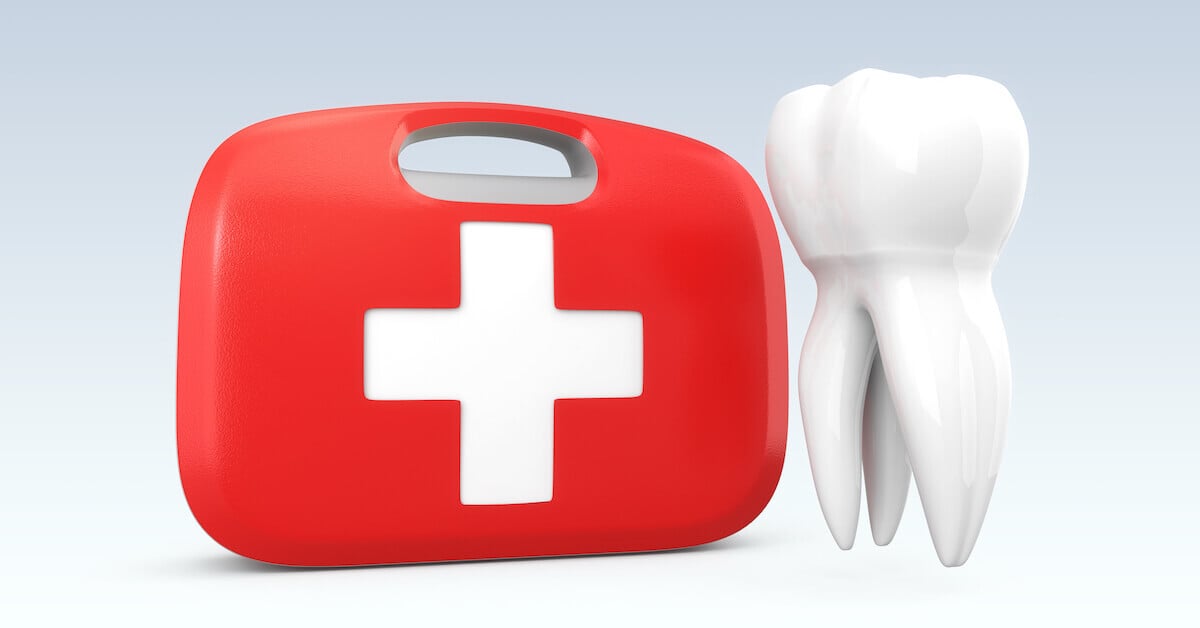 Dental emergencies are stressful events. They usually happen at inconvenient times, making you uncertain if you should call a dentist or tough it out and attend the important meeting or event you had planned for the day. In most cases, you should see an emergency dentist as soon as possible. We explain below the conditions that you should address right away.
What Do Dentists Consider a Dental Emergency?
If you have pain and an over-the-counter painkiller will not relieve it, you have a dental emergency. If you can't sleep because of discomfort, this is also an emergency. Cavities are often the cause of pain. The Center for Disease Control estimates one out of every four adults has an untreated cavity. If a person has a small cavity that just affects the enamel, only their dentist will notice it during an exam. People who avoid having regular exams will notice a cavity only when it becomes larger and painful when the decay has reached the nerves. At this point, you will likely need emergency care for the pain.
You may also need emergency services if you have:
Dental pain with chills or a fever
A loose, chipped or cracked tooth
A gum injury with uncontrolled bleeding
A knocked-out tooth
Swelling that makes it hard to breathe
While not as worrisome, we can also treat these dental issues during an emergency appointment:
Dental appliance damage
Lost fillings, crowns or other dental restorations
A dislodged veneer
Sudden tooth sensitivity
Signs of gingivitis
7 Signs You have a Dental Emergency in Bradenton
These seven signs show you should get dental emergency care right away:
1. A Knocked-Out Tooth: The first thing you need to do is find your tooth. Pick it up without touching the root. Gently rinse the tooth with warm water and try to reinsert it while still holding it by the crown. If you can't get it back in the socket, keep the tooth moist and call us right away. We consider a knocked-out tooth a dental emergency and we will get you in as soon as possible. You can buy ADA-approved tooth preservation kits for those times when you're engaging in activities where there is a chance you could knock out a tooth. The kit preserves your tooth for a day until you can get to a dentist's office.
2. A Gum Injury: Besides teeth, the soft gum tissue in your mouth can also suffer injuries during contact sports and from falls. Always have a dentist check the injury to make sure the teeth didn't suffer any damage, too.
3. Uncontrolled Oral Bleeding: If you lacerate your gum, it's important to have a dentist look at the wound to make sure it is clean and there's no damage to your teeth.
4. Facial Swelling Near the Mouth: Your mouth can swell for a variety of reasons, from a tooth abscess to a fractured jaw. Have a dentist evaluate the swelling in case it is a serious oral emergency.
5. Problems Related to an Extraction: When you get a dental extraction, the pain should subside after a day or two and be manageable with OTC pain relievers. In rare cases, the blood clot protecting the wound will come out, resulting in severe dental pain. If your pain becomes noticeably worse after a dental extraction, you need emergency treatment.
6. A Lost Cavity Filling: Dental fillings don't last forever. If you lose one, please call us. Our dentist can make sure there is no additional decay in the cavity and then place another filling in it.
7. A Fractured Jaw: While a fractured jaw is a serious dental emergency, a clean fracture may heal itself. You should always have the injury evaluated by a dental professional who will determine the best course of treatment.
Gum and Tooth Abscesses Require Emergency Dental Appointments
A gum abscess appears between the teeth and gums. You may notice pain, swelling and a foul taste in your mouth. Your tooth may also feel loose. A tooth abscess occurs inside the tooth, in the pulp, but the symptoms are the same as with gums. If you are experiencing these symptoms, you have a dental emergency. Call us to ask about a walk-in dental appointment. It's vital to see a dentist to prevent the infection from spreading. You cannot treat a gum abscess at home. Ignoring an abscess can lead to the infection spreading throughout your body, causing serious health issues.
While most abscesses are the result of poor oral hygiene, you can also get an abscess from a cracked tooth where bacteria can reach the pulp. Partially erupted wisdom teeth and failed root canals can also lead to abscesses.
Is Breaking a Tooth an Emergency?
While teeth are quite strong, a blow or fall can break one. You may notice extreme sensitivity to hot or cold and you can experience significant pain if you break a tooth. Please contact us immediately as you should see a dentist quickly. If you ignore the tooth, decay will set in and you could possibly need root canal therapy or lose the tooth.
Mouth guards are an ideal way for active people to avoid accidents. They cushion blows and protect your entire mouth, not just your teeth. You can buy boil-and-bite guards online or your dentist can make a custom mouth guard for you. There are also night guards for people with bruxism, where you grind or clench your teeth in your sleep. Grinding your teeth can lead to fractured or broken teeth, plus other oral problems.
When you need immediate care for a dental emergency in Bradenton, our skilled team is here to help you. Our top priority is to ease your pain and explain what is happening in your mouth while treating you in a welcoming, compassionate environment.