Posted under:
General
Posted on: August 31, 2015
What You Need to Know about Wisdom Teeth Removal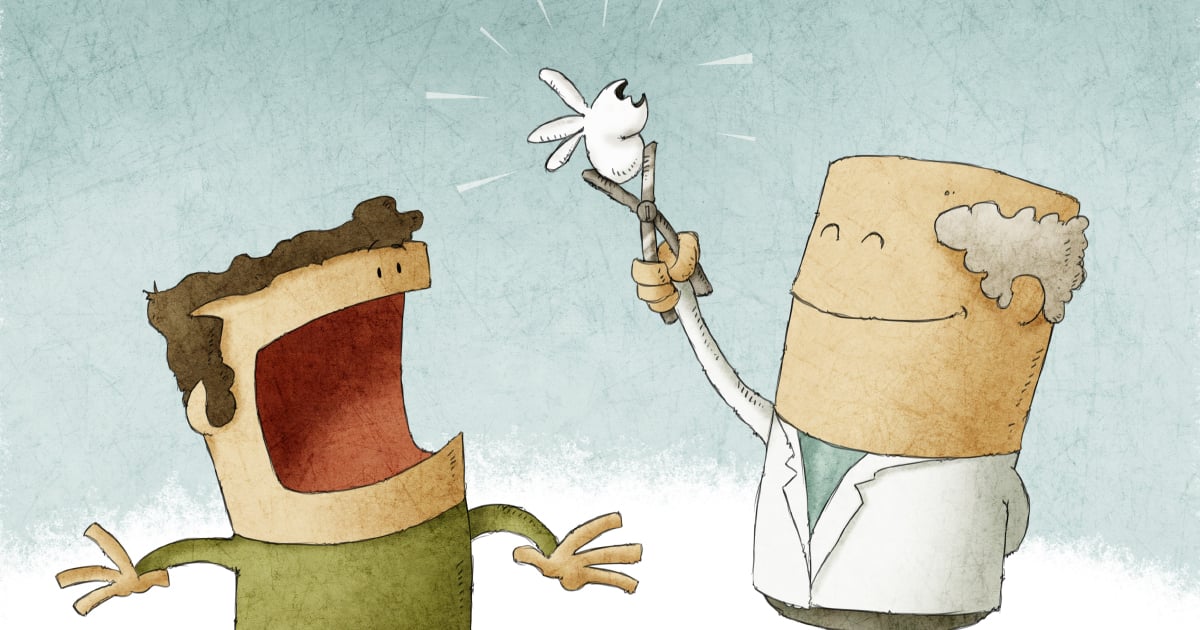 Wisdom teeth can be a pain, but getting them out doesn't need to be, as long as you know have this handy guide to help you though the wisdom teeth removal procedure. The Effects of Impacted Wisdom Teeth Otherwise known as your third molars, wisdom teeth are typically the last teeth to emerge and, in some people, may never erupt. When wisdom teeth get trapped within the gums, they're impacted and can cause major dental pain and problems necessitating extraction. Today, wisdom teeth removal, performed by your dentist or an oral surgeon, is a common outpatient procedure offering quick relief for wisdom teeth pain. You'll be instructed on what to do both before the procedure and on the actual day of wisdom teeth removal. These instructions include preparation guidelines, when to arrive at the clinic, the need to arrange for transportation, and medication directions. Extraction Expectations If you think the procedure itself will be painful, think again, because you will be given anesthesia and should not feel any part of the process. So, you can be free to just sit back, relax, and let the dentist perform these steps to relieve your wisdom teeth pain:
Make an incision in the gum to expose the teeth and bone.
Take out any portion of the bone blocking the impacted wisdom teeth.
Removal of the painful wisdom teeth.
Thoroughly clean the area to eradicate any debris from the tooth or the bone.
Stitch the wound closed to promote proper healing.
Put gauze over the extraction site to reduce bleeding and enable a protective blood clot to form.
10 Post-Extraction Tips Once the wisdom teeth removal is over, you will rest in the dentist's chair until the anesthesia wears off. Then, you will be sent home to heal. Make your recovery speedy by following your dentist's advice, along with these ten trusted tips:
Take it easy for the rest of the day. You can resume normal activities the very next day as long as you avoid anything that could hurt the extraction site.
Lessen wisdom teeth pain with an over-the-counter or prescription medication recommended by your dentist.
Change the gauze over the wound as directed by your dentist.
Drink lots of water after wisdom teeth removal, but avoid any carbonated, caffeinated, alcoholic, or extremely hot beverages for at least 24 hours.
Do not drink with a straw for at least a week.
Stick to soft foods only for the first 24 hours, adding in firmer foods as you feel comfortable.
Apply an ice pack to your face to reduce any swelling or bruising, which should subside in a few days.
No brushing your teeth, rinsing your mouth, or spitting during the first 24 hours after wisdom teeth removal.
After the first 24 hours, start carefully brushing your teeth, but be careful not to disturb any stitches.
The day after the procedure and the following week, gently rinse your mouth with warm salt water every few hours and after meals to prevent infection.
To get the dental care you deserve from an affordable dentist in Bradenton, call today at or make an appointment. Manatee Dental offers affordable family dentistry and gentle, compassionate dental care in Bradenton. With 2 affiliated practices in the Bradenton area, our offices are conveniently located with extended hours to meet your needs. At , we provide most dental services, from basic preventative care and general dentistry to specialized procedures and complete dental reconstruction. We accept most dental insurance plans and offer affordable financial solutions for any budget. Patient satisfaction is our top priority and we strive to provide the exceptional, affordable dental care and personal touch that lead to lasting relationships. A smiling patient is our greatest reward and we look forward to keeping those smiles healthy, beautiful, and bright. Discover an affordable dentist who truly cares at .