Understanding Gum Disease Types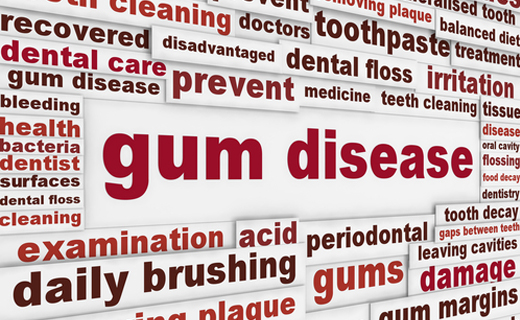 If you haven't visited your local family dentistry clinic recently, you may actually be neglecting your general health. Untreated gum disease, or periodontal disease, is extremely common and can be a serious problem that eventually causes you to lose your teeth or even suffer poor general health. To stop gum disease from ruining your smile, find an affordable dentist in Bradenton and get the dental care you need to stay healthy and avoid all types of periodontal disease. The most common types of gum disease are gingivitis and periodontitis.
The early-stage and mildest form of gum disease is called gingivitis, and it's often related to poor dental care. Affected gums are red and swollen, and they bleed easily. At this stage, complete reversal is possible with vigilant oral hygiene and professional treatment. Some people are more likely to develop gingivitis than others. These include individuals with diabetes and other systemic illnesses. Stress, smoking, pregnancy, aging, poor nutrition, hormonal fluctuations, and substance abuse can also increase the risk of gingivitis.
Periodontitis develops when gingivitis is left untreated. Plaque builds up below the gum line and bacteria in the plaque produce toxins that irritate gum tissues, which initiates an ongoing inflammatory response that breaks down soft tissues and supporting bones. As gums pull away from the teeth, pockets of infection form and eventually deepen. Symptoms are often mild until extensive damage has occurred. This stage of gum disease can occur at any age. Necrotizing periodontal disease results in tissue death and loss of alveolar bone; it's generally seen alongside severe malnutrition, HIV infection or immunosupression. Development of periodontitis in young patients is sometimes related to underlying systemic illnesses like heart or respiratory disease and diabetes. All types of periodontal disease should be professionally evaluated and aggressively treated.
To learn about our family dentistry practice in Bradenton, call Manatee Dental of East Bradenton today at (941) 538-6339 or make an appointment.
Manatee Dental offers affordable family dentistry and gentle, compassionate dental care in Bradenton. With 2 affiliated practices in the Bradenton area, our offices are conveniently located with extended hours to meet your needs. At Manatee Dental of East Bradenton, we provide most dental services, from basic preventative care and general dentistry to specialized procedures and complete dental reconstruction. We accept most dental insurance plans and offer affordable financial solutions for any budget. Patient satisfaction is our top priority and we strive to provide the exceptional, affordable dental care and personal touch that lead to lasting relationships. A smiling patient is our greatest reward and we look forward to keeping those smiles healthy, beautiful, and bright. Discover an affordable dentist who truly cares at Manatee Dental of East Bradenton.