Uncover the Truth About Root Canal Treatment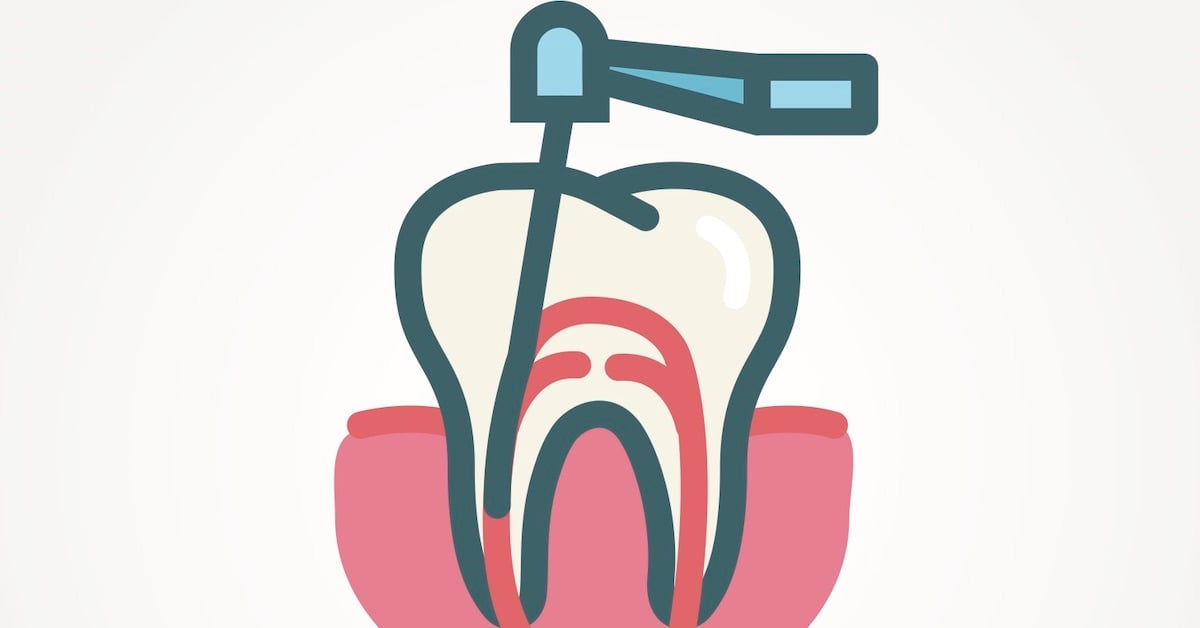 No one has ever jumped for joy when a dentist says they need a root canal, but it isn't anything to worry about either. About 15 million root canals are performed every year; it's a very common procedure. Despite this, people who have never had one before fear it is a painful procedure. Actually, you shouldn't experience any pain during the procedure. Many people say it is no worse than having a cavity filled. If you're in acute pain, a root canal will stop your pain and all you'll feel afterward is a little tenderness for a few days.
When Would I Need a Root Canal?
Your dentist will recommend the procedure when he or she believes there is an infection inside your tooth in the pulp. Bacteria can reach the pulp if you have deep, untreated decay, your tooth has a crack in it, or an existing filling is damaged. Your dentist is trying to save your tooth and keep the infection from spreading with root canal therapy. It will also stop the pain, which can be excruciating, that you are feeling. A root canal is an alternative to pulling the tooth, which will also end your pain, but leave you with a gap in your smile.
What Questions Should I Ask Before Having a Root Canal?
If you're not clear about how root canal therapy works, ask these questions:
Can you save my tooth with root canal therapy?
Is my tooth going to hurt afterwards?
Are there other options besides a root canal?
What are the steps involved in root canal therapy?
How long does complete healing take?
Will I have an anesthetic before the procedure?
Are there any risks involved?
Will my tooth be strong after a root canal?
Are root canals affordable?
Does my dental insurance pay for all or part of root canal therapy?
What Symptoms Indicate That I Should Ask My Dentist About Root Canal therapy?
While only a dentist can diagnose your condition, most people with a pulp infection experience:
Acute tooth pain
Prolonged tooth sensitivity
A pimple on the gum above the tooth
Red, puffy or tender gums near the tooth
The tooth hurts when you touch it
A discolored tooth
A foul taste in your mouth
See an affordable dentist if you have any of these signs of needing a root canal. Keep in mind that you might have another problem that doesn't require a root canal. However, most of the signs and symptoms listed above indicate a serious dental problem and should be treated right away. You don't have to suffer needlessly when issues can be fixed by a dental professional quite affordably. Waiting means the procedure could be more invasive and expensive.
What Is the Process for Getting a Root Canal Procedure Performed?
You'll begin with a dental visit. Your dentist will ask about your symptoms, examine the tooth, and take an x-ray. If you need a root canal, the treatment will go like this:
Step 1 – Local Anesthesia
Your dentist will administer local anesthesia to numb the area where he or she will work. Badly infected teeth take longer than average to get numb, but your dentist won't begin until you can't feel any pain. It's important that you feel comfortable with your dentist so you can speak up if you feel excessive pain or have concerns about the procedure.
Step 2 – A Dental Dam
Your dentist will place a dental dam in your mouth which will isolate the affected tooth. The dam keeps saliva and bacteria out, so your dentist can thoroughly clean the canals.
Step 3 – Cleaning Out the Pulp
To reach the pulp, your dentist will drill a small hole in your tooth. The hole is drilled in the chewing surface or the back of the tooth for teeth in the front of your mouth. Next, he or she will use a series of tiny dental instruments to remove the pulp, periodically irrigating the canals.
Step 4 – Filling the Canals
Once the pulp chamber and canals are clean and dry, your dentist will fill them. Dentists use a rubbery material called gutta-percha. Next, he or she will place a temporary filling over the hole to seal the tooth.
Step 5 – Restoring the Tooth
Most teeth will need a crown to restore their strength. You'll make arrangements to return for a custom-made crown to keep the affected tooth from chipping or cracking.
The process takes about 30 to 90 minutes. Larger teeth, like molars, take the longest.
Is There Any Discomfort After Root Canal Therapy?
Many people report minor soreness or tenderness for a day or two after their procedure. An over-the-counter analgesic is usually sufficient. Your jaw may ache a little from holding it open for so long as well. Severe pain after a root canal is not normal and you should contact your dentist immediately.
What Should I Do After Having a Root Canal?
To hasten your recovery:
Avoid eating until the area where you had the root canal isn't numb anymore. It's very easy to bite your cheek or tongue when you can't feel anything. Have a meal before your procedure to avoid hunger afterward.
Don't chew on the side where you had the root canal until you have your final restoration.
Don't smoke – quit if you can. Tobacco use makes it harder for your body to heal.
Rest for the rest of the day. A well-rested body heals faster.
Brush and floss normally, but be careful around the affected tooth.
Your Final Root Canal Appointment
Almost all teeth need the protection of a crown, as the tooth will be more brittle after root canal therapy. Once you have a crown, your tooth will have the same strength it had before. This is the last step in preserving your tooth; it will last for many years, possibly a lifetime. An affordable dentist can create a custom crown that matches your other teeth, so no one will know you've had a root canal.