The Disadvantages of Different Types of Fillings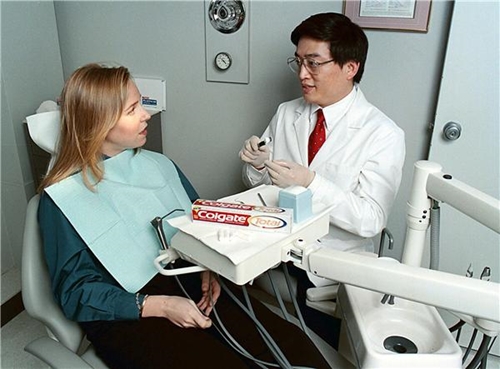 If your dentist finds a cavity in your mouth despite your meticulous oral care habits, you may have to make a decision about which type of filling you want placed to seal the cavity. While each type has certain advantages that may nudge you in its specific direction, there are also a few disadvantages to each that you should keep in mind. Here are a few to get your decision-making process on the right track.
Cast gold
While these fillings are durable and more attractive than silver fillings, they're also the most expensive. In addition, they require more than one visit with your dentist to get them in place, which may be a hassle. Galvanic shock may also occur if one comes into contact with a silver (amalgam) filling, which isn't exactly pleasant.
Amalgam
Even though they're strong and are often the least expensive choice, silver fillings do have some disadvantages. For one thing, many people don't find them attractive, and fitting them may require your dentist to remove more of your tooth than he or she would with other types of fillings. They're also more prone to expansion and contraction, which may result in cracks or broken teeth.
Composite
These tooth-colored fillings are usually the most attractive, but they're not very durable compared to other types. Placing them also may take up to 20 minutes longer than amalgam fillings, and chipping can occur.
Ceramic
This material (usually porcelain) is more resistant to staining than composite fillings, but they can be as expensive as gold fillings and can be brittle and abrasive, which may cause problems down the line.
Glass ionomer
This acrylic and glass combination is weaker than composite fillings, making fillings more prone to fractures and wear. It also doesn't last very long, and it's usually used for specific cases, like in children or for cavities below the gum line.