Posted under:
General
Posted on: February 29, 2016
Sink Your Teeth into the Truth about Teeth Implants vs. Dentures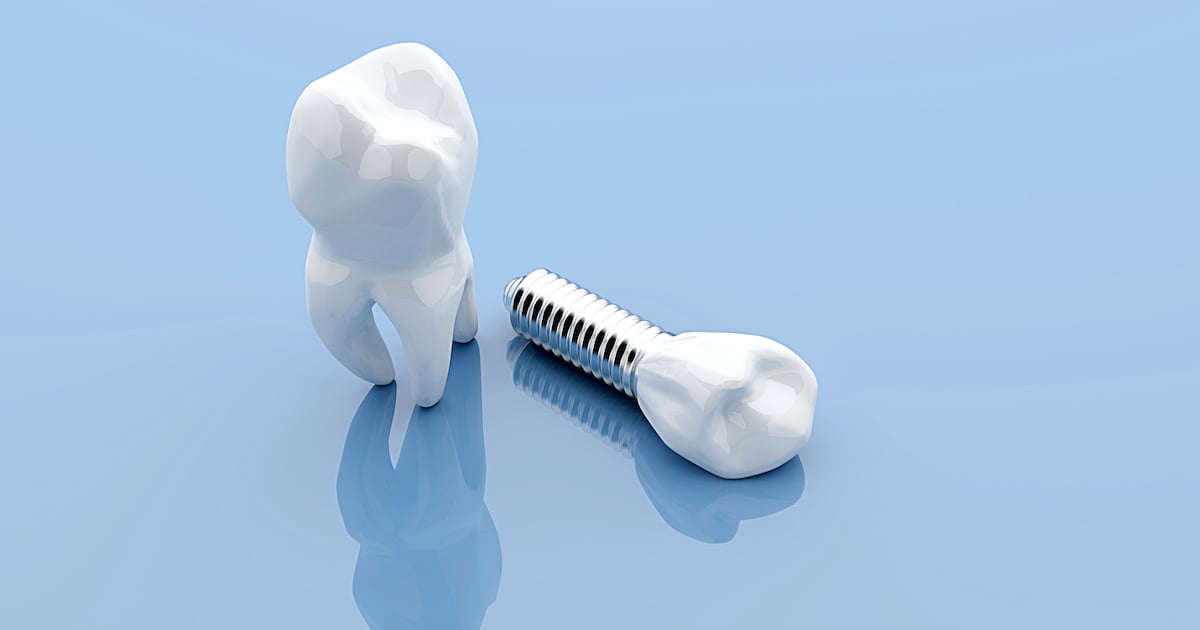 To replace missing teeth, two of the most common options are teeth implants and dentures. Learn more about each treatment to choose the right one for your smile. The Facts on Teeth Implants Dental implants are small titanium posts that are surgically attached to the jawbone to provide a stable foundation for connecting a replacement tooth or teeth. Today, implants dentistry has become very popular because it offers so many advantages, such as:
The appearance, comfort, and function of natural teeth
Stability because they won't shift or slip since they're bonded to the jawbone
Comfortable eating and chewing, which allows for proper nutrition
They are simple to maintain with regular brushing, flossing, and professional dental care
Preserving the jawbone
Keeping the gum tissue from receding, which can lead to the loss of other teeth
Help keep nearby teeth from moving over time
Long-lasting with many still strong and attractive after more than 20 years
The Details on Dentures Dentures are removable dental appliances that replace missing teeth, along with some of the exposed gum tissue. If you get full or complete dentures, then they will replace all of the teeth in the lower jaw, the upper jaw, or both. But partial dentures will only take the place of a small section of teeth while letting your other teeth remain. While dentures have been used for decades, the rise of implants dentistry has diminished their use for the following reasons:
Appears less natural than teeth implants
Tend to move and slip easily
Takes time to get comfortable eating and speaking
Need to be regularly removed and cleaned
Need to be left out of the mouth overnight
Restricts the types of foods eaten, which can impair healthy nutrition
Extremely fragile and prone to breaking
Have to be replaced around every three to six years
Other Factors Affecting Your Decision It's easy to see why teeth implants are in such high demand today and why dentures have fallen out of favor for many. But there are other things to consider before making your final choice. If cost is an issue, dentures typically cost less, yet they don't provide as many benefits. Fortunately, you're able to get affordable dental implants today as more and more dentists offer financing plans that make affordable dental implants a reality. Other factors in your decision should be your health history, current health, case complexity, personal preference, and your dentist's recommendation. To learn about our family dentistry practice in Bradenton, call today at or make an appointment. Manatee Dental offers affordable family dentistry and gentle, compassionate dental care in Bradenton. With 2 affiliated practices in the Bradenton area, our offices are conveniently located with extended hours to meet your needs. At , we provide most dental services, from basic preventative care and general dentistry to specialized procedures and complete dental reconstruction. We accept most dental insurance plans and offer affordable financial solutions for any budget. Patient satisfaction is our top priority and we strive to provide the exceptional, affordable dental care and personal touch that lead to lasting relationships. A smiling patient is our greatest reward and we look forward to keeping those smiles healthy, beautiful, and bright. Discover an affordable dentist who truly cares at .