Identifying the Cause of Your Bad Breath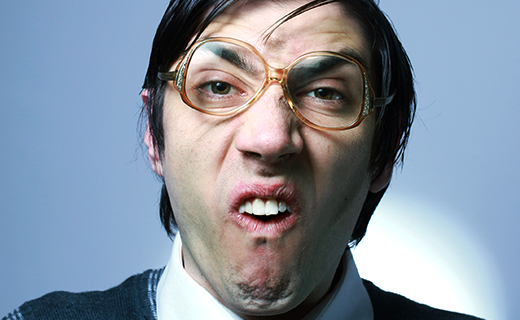 Halitosis, also referred to as simple bad breath, has a number of different potential causes, each of which must be ruled out in order for the proper solution to be found. If you are suffering from embarrassing bad breath, you ought to know that paying a visit to an affordable dentist is a great way to pinpoint the root of the problem and determine the best course of action. However, prior to visiting the family dentistry office, you should do a few easy checks to see if you can handle the issue on your own.
Most people realize that eating especially pungent foods such as onions and garlic can lead to unpleasant breath soon afterwards. However, not everyone is aware of the fact that things like red wine and coffee can have lasting, negative impacts on the breath as well. This is due in large part to the fact that those drinks produce staining on the teeth that can cause foul-smelling bacteria to linger.
Your medical history and social habits may also be significant contributors to your problems with bad breath. Diabetes, systemic infections, and acid reflux all have the ability to cause halitosis in anyone suffering from those conditions. Using tobacco is also a quick route to halitosis and can also cause a wide array of other undesirable health consequences. If the origins of your particular case of bad breath prove difficult to isolate, your affordable dentist may wish to consult with your personal physician so that additional diagnostic tests can be performed.
Poor dental care habits are another leading cause of halitosis, but, thankfully, are something easily remedied. To stave off bad breath resulting from simple neglect, you need to start brushing no less than twice daily, floss often, and schedule regular cleanings and exams at your local family dentistry office. Brushing the tongue to get rid of excess accumulations of odor-causing bacteria is another important step in the dental care process that can keep bad breath permanently at bay.
To get the dental care you deserve from an affordable dentist in Bradenton, call Manatee Dental of East Bradenton today at (941) 538-6339 or make an appointment.
Manatee Dental offers affordable family dentistry and gentle, compassionate dental care in Bradenton. With 2 affiliated practices in the Bradenton area, our offices are conveniently located with extended hours to meet your needs. At Manatee Dental of East Bradenton, we provide most dental services, from basic preventative care and general dentistry to specialized procedures and complete dental reconstruction. We accept most dental insurance plans and offer affordable financial solutions for any budget. Patient satisfaction is our top priority and we strive to provide the exceptional, affordable dental care and personal touch that lead to lasting relationships. A smiling patient is our greatest reward and we look forward to keeping those smiles healthy, beautiful, and bright. Discover an affordable dentist who truly cares at Manatee Dental of East Bradenton.