How Does Diabetes Impact Dental Health?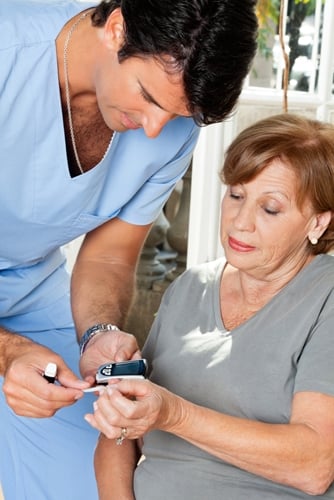 Diabetes is a disease that impacts the body's ability to process sugar. As a result, individuals suffering with the condition may have high blood sugar levels that can compromise the health of their entire bodies, including the eyes, heart, kidneys and mouth.
Dental care is especially important for diabetes patients because they are at a higher risk of developing oral health issues if their blood sugar levels are not controlled. That's because uncontrolled sugar levels can negatively impact the function of white blood cells, which are the immune system's main defense to fight off infection.
Some of the oral ailments that may result from uncontrolled blood sugar levels include gum disease, dry mouth, inflammation, slow or poor healing of mouth tissues, fungal infections like thrush, a burning sensation, loose teeth, redness and sensitivity. Many of these conditions can lead to other issues as well, like ulcers, tooth decay and bacterial infections.
While it sounds pretty scary, the reality is that your dental health is more likely to remain in good shape if you take care of your body and control your diabetes symptoms. Be sure to manage your blood sugar levels diligently and follow all instructions and take all prescriptions from your doctor.
In addition, you should be practicing good oral hygiene habits as usual. This means brushing your teeth in the morning and at night, flossing at least once a day and rinsing with an antiseptic mouthwash. Of course, two yearly trips to your dentist should also be scheduled. Be sure to tell your oral care provider about your condition, and feel free to ask for tips on how to better handle the health of your smile!