Foods To Protect Your Smile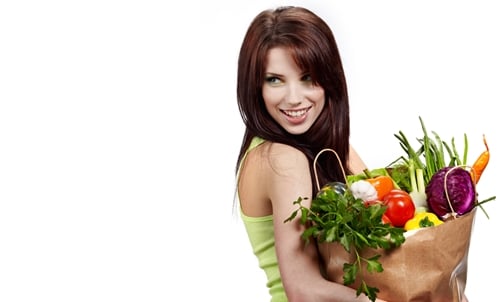 Too much sugar, forgetting to floss and skipping dentist appointments are all surefire ways to do harm to your smile, but do you know all of the easy ways to keep your teeth pearly white? While brushing regularly is extremely important, there are also certain foods that you can incorporate into your diet to keep your dental hygiene in tip-top shape.
Overall, foods that stimulate saliva production are good, because your saliva can neutralize the acid in other foods you eat. The bicarbonate in saliva helps to "remineralize" the surface of your teeth, Mark S. Wolff, a professor at the New York University College of Dentistry, tells The Huffington Post. An example of this type of food would be cheese, which is high in calcium and casein, a protein that helps fortify teeth's surface area.
One of the best vegetables to eat, celery, is like nature's own floss. Its fibrous strands help to naturally clean teeth. Plus, this food requires more chewing and creates more saliva. Most raw vegetables are a great addition to your diet not only for their powerful effects on your teeth but also because they support a healthy diet and overall lifestyle.