Ergonomically designed toothbrush aids seniors and others with dexterity problems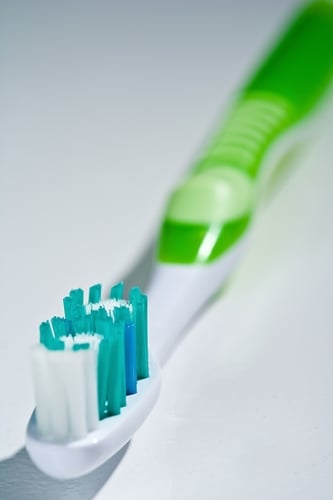 A new type of toothbrush that has a child-like design may also be a welcome addition to the brushing needs of senior citizens.
The Rockee is a mechanical brush with an ergonomically designed handle that seniors with arthritis and anyone with dexterity problems will find easy to grip and handle during their daily dental care routine.
As an added benefit, the new style toothbrush by Violight is reminiscent of the child's toy, Weeble Wobbles, which prevents it from falling over. Because its pear-shaped base keeps the Rockee standing upright, it air-dries quickly, keeps clean-up of toothpaste and drips to a minimum and is less likely to become contaminated, according to HomeWorldBusiness.com.
Like other mechanical brushes, preferred by many dentists for their thorough cleaning action, the Rockee has a removable brush head. It comes in six colors for those who like to have a toothbrush in their favorite hue.
According to Violight, the Rockee became available in stores in 2012, but packs of replaceable brush​ heads have just recently hit the market. However, each initial purchase comes with two brush heads.