Eat These Foods for Healthier Teeth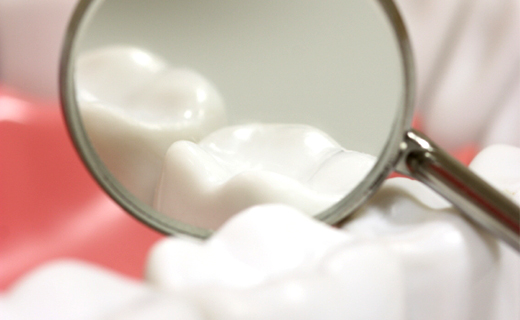 Virtually everyone acknowledges the need for regular flossing and brushing when it comes to keeping teeth healthy. Eradicating bacteria and plaque accumulation is vital if decay and gum disease are to be prevented. But research indicates that making the right dietary choices can also play an important role in proper dental care and good oral health.
Among the dietary elements increasingly believed to promote good oral health are the green and black varieties of tea. Each of these contains polyphenols that are known to inhibit the bacteria linked to gum disease and cavities. Patients who rinse regularly with black tea have been shown to exhibit lower levels of plaque accumulation than those who use plain water, and the plaque they did have was less significant and less sticky.
Recent research has suggested that including cheese in the diet can reduce mouth acidity that is linked to plaque development. When compared to subjects who had milk or sugar-free yogurt products instead of cheese, the mouth pH levels of cheese eaters were significantly lower.
Raisins are a great dietary addition for those concerned with proper dental care. They possess a natural sweetness, but don't have sucrose, the kind of sugar known for causing bacteria to adhere to teeth and produce plaque. Not only that, raisins contain compounds and phytochemicals that have been shown to impede the growth of the bacteria responsible for cavities and gum disease.
Increasing the amount of crunchy food items in the diet is a great way to disrupt the ability of plaque and bacteria to settle on the surface of the teeth. So, choosing apples, cucumbers, celery, and other crunchy produce is something every family dentistry expert in Bradenton is sure to endorse.
The American Dental Association has reported that foods high in calcium such as fish, meat, and eggs are great for strengthening tooth enamel and repairing damage caused by acidic food and drinks. Not only that, they have the ability to enhance bone health, including that of the jaw.
Finally, chewing sugarless gum can serve a key purpose in good dental care by fostering increased saliva production, which helps flush away excess bacteria. A stick of sugar-free gum can serve as a nice finish to a meal containing several of the tooth-friendly items mentioned.
To get the dental care you deserve from an affordable dentist in Bradenton, call Manatee Dental of East Bradenton today at (941) 538-6339 or make an appointment.
Manatee Dental offers affordable family dentistry and gentle, compassionate dental care in Bradenton. With 2 affiliated practices in the Bradenton area, our offices are conveniently located with extended hours to meet your needs. At Manatee Dental of East Bradenton, we provide most dental services, from basic preventative care and general dentistry to specialized procedures and complete dental reconstruction. We accept most dental insurance plans and offer affordable financial solutions for any budget. Patient satisfaction is our top priority and we strive to provide the exceptional, affordable dental care and personal touch that lead to lasting relationships. A smiling patient is our greatest reward and we look forward to keeping those smiles healthy, beautiful, and bright. Discover an affordable dentist who truly cares at Manatee Dental of East Bradenton.