Don't Ignore Impacted Wisdom Teeth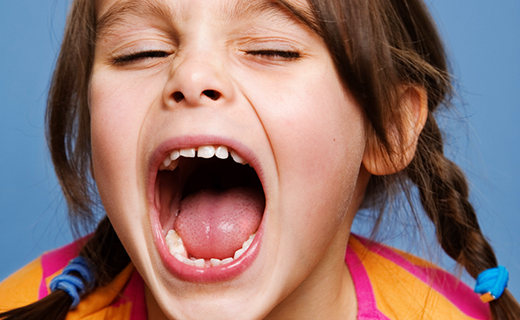 When you reach your late teens, it's time to start keeping an eye out for your wisdom teeth. These teeth, also called your third molars, wait until you're between 17 and 25 years of age to erupt. If they grow in as normal, healthy teeth and don't crowd surrounding teeth, you can keep them and treat them as you do your other teeth; just make sure you get regular cleanings and check-ups to detect any changes. If you're not so lucky, you may have impacted wisdom teeth. With these, you may suffer wisdom teeth pain, swelling or infection, and wisdom teeth removal is usually your only option.
About 90 percent of people have at least one impacted wisdom tooth. Impacted wisdom teeth cannot erupt normally because of their position in the jaw. They can place pressure on adjacent teeth, and often cause serious damage or infection. Since the area is difficult to clean, the spread of oral bacteria is likely. If bacteria invade your bloodstream, major organs like your heart and kidneys can be affected. It's also common for a fluid-filled cyst to form around an impacted tooth. Cysts can be serious if they begin to damage the jawbone or affect nearby nerves.
Usually if you have impacted wisdom teeth, periodontal gum disease, oral infections, untreatable cavities, cysts, tumors, or damage to other teeth, wisdom teeth removal is indicated. To remove impacted wisdom teeth, the surgeon makes an incision in the gum and extracts the teeth by removing bony tissues as necessary. It may take several weeks to recover fully from the wisdom teeth removal, but full recovery with few complications is the usual outcome.
To learn about our family dentistry practice in Bradenton, call Manatee Dental of East Bradenton today at (941) 538-6339 or make an appointment.
Manatee Dental offers affordable family dentistry and gentle, compassionate dental care in Bradenton. With 2 affiliated practices in the Bradenton area, our offices are conveniently located with extended hours to meet your needs. At Manatee Dental of East Bradenton, we provide most dental services, from basic preventative care and general dentistry to specialized procedures and complete dental reconstruction. We accept most dental insurance plans and offer affordable financial solutions for any budget. Patient satisfaction is our top priority and we strive to provide the exceptional, affordable dental care and personal touch that lead to lasting relationships. A smiling patient is our greatest reward and we look forward to keeping those smiles healthy, beautiful, and bright. Discover an affordable dentist who truly cares at Manatee Dental of East Bradenton.