Dental Traumas for Teen Teeth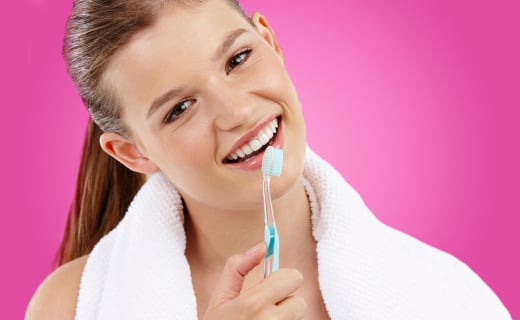 Teens and their teeth can have a troubled relationship. The most prevent problems involve irregular dental development, wisdom teeth, and tooth decay. Find out more about these dental discomforts so teens know when to seek treatment from an affordable family dentistry expert to save their smiles. Benefits of Braces Braces are used to correct or prevent problems involving crooked, crowded, or missing teeth, overbite, underbite, jaw joint disorders, and jaw misalignment. Braces are typically worn in the teen years, but more and more adults and younger children are getting braces today. Kids dentists are often the first to detect dental problems and will refer patients to a specialist called an orthodontist. Realize that braces can be pricey, so if cost is a concern, look for an orthodontist from an affordable family dentistry practice who can work within needs and budget. After a full evaluation, an orthodontist can recommend the right treatment. The three main types of braces are:
Metal bands that cover the teeth and wrap around back molars.
Brackets that are attached to the front of teeth, which are available in plastic or metal, as well as tooth-colored or clear.
Brackets that are attached to the back of teeth so they are not visible.
Trouble with Wisdom Teeth The third molars, commonly called wisdom teeth, typically come in by age 21. The problem with wisdom teeth is that they often come in improperly and do damage to nearby teeth. If this occurs, they need to be removed immediately to prevent pain, pressure on other teeth, plaque build-up, gum disease, and jaw disorders. Pediatric dentists or oral surgeons will often remove these teeth at the first sign of trouble. Defense Against Cavities Cavities don't end in childhood, but follow us through our lives. If decay is not regularly removed through good oral hygiene, it can build up on teeth and attack tooth enamel. This creates cavities. While parents worry about cavities in younger children, pediatric dentists warn that the threat continues during adolescence when teens fail to take care of their teeth. For the best defense dental decay:
Brush at least twice a day, but preferably after every meal.
Use a soft-bristled toothbrush.
Select a fluoride toothpaste.
Avoid acidic or sugary foods and drinks.
Have routine check-ups and cleanings at an affordable family dentistry practice.
Periodontal Disease Problems The most serious types of gum disease are periodontal diseases. Cavities only impact the tooth, while periodontal diseases harm the surrounding gums, soft tissue, and bone. Research shows that nearly 50% of adolescents are afflicted with periodontal disease. While pediatric dentists may be the first to detect the problem, they often refer patients to a specialist called a periodontist for treatment.  If left untreated, periodontal disease can ravage the gums and dissolve the tooth's bone, causing teeth to fall out. The most common causes of periodontal disease are:
Improper oral hygiene.
Decay from food particles caught in teeth and gums.
Lack of nutrients in the diet.
Smoking.
Teeth grinding.
Conditions such as diabetes, autoimmune diseases, hormonal changes, and certain medications.
There are various treatments available for periodontal disease. But teens first need to get a full examination at an affordable family dentistry practice or kids dentist to determine the best treatment for their teeth. To learn about our family dentistry practice in Bradenton, call today at or make an appointment. Manatee Dental offers affordable family dentistry and gentle, compassionate dental care in Bradenton. With 2 affiliated practices in the Bradenton area, our offices are conveniently located with extended hours to meet your needs. At , we provide most dental services, from basic preventative care and general dentistry to specialized procedures and complete dental reconstruction. We accept most dental insurance plans and offer affordable financial solutions for any budget. Patient satisfaction is our top priority and we strive to provide the exceptional, affordable dental care and personal touch that lead to lasting relationships. A smiling patient is our greatest reward and we look forward to keeping those smiles healthy, beautiful, and bright. Discover an affordable dentist who truly cares at .