Posted under:
Root Canal
Posted on: October 2, 2022
Dental Hygiene Month Starts in October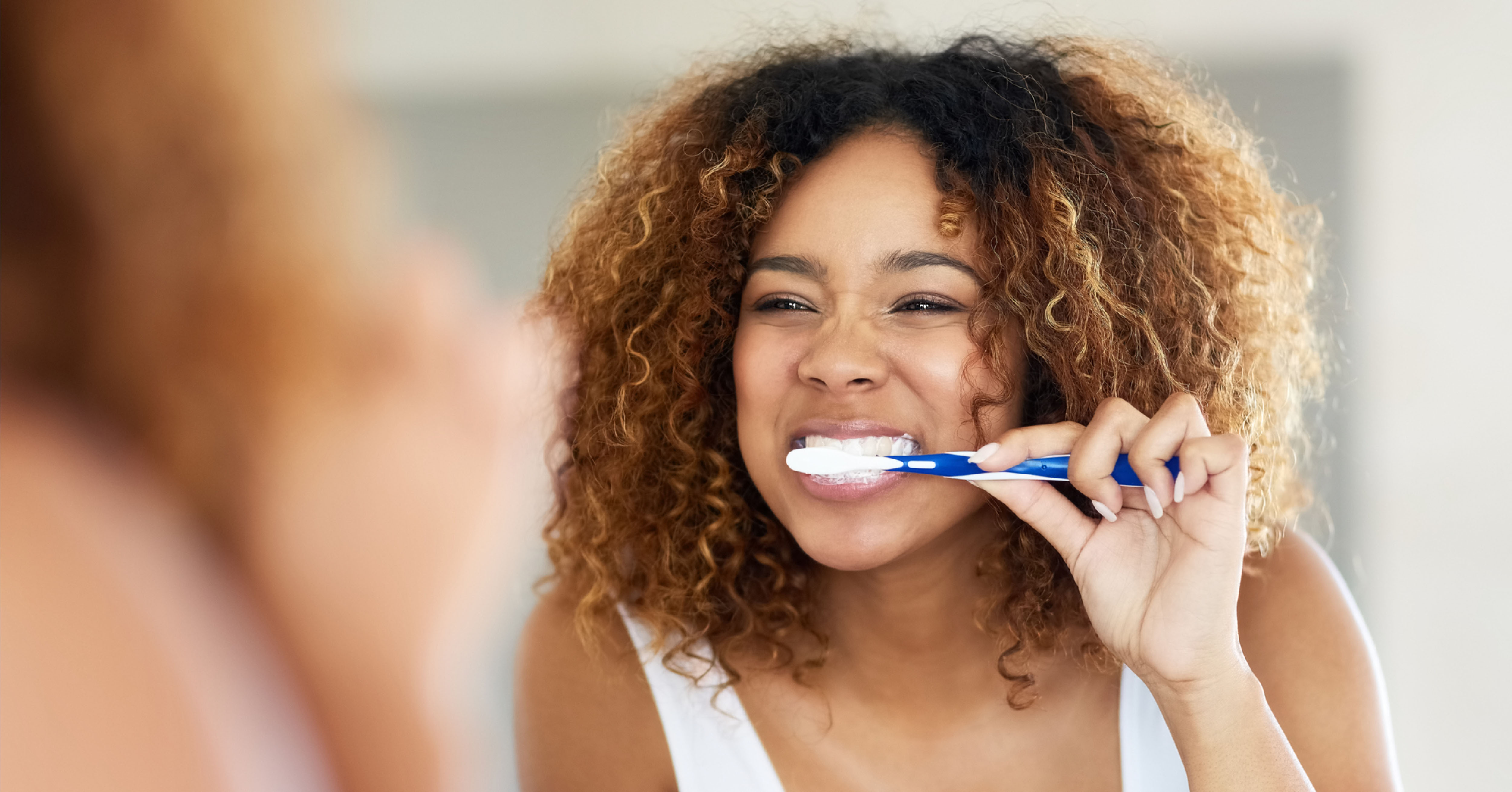 Plenty of things come to mind when you think of October. Since it is the month of Halloween, you might think of pumpkins, candy, and cool weather. Do you think of dental hygiene at all? October is the perfect time to think of your dental hygiene because it is National Dental Hygiene Month!
What is National Dental Hygiene Month all about? It's about spreading awareness of the importance of proper dental care. During this month, people should learn about how to take better care of their teeth and gums.
Good dental hygiene starts with visiting your local Bradenton dentist twice a year. Only your dentist can catch problems with your teeth or gums before they manifest into larger issues. In between visits, though, it's up to you and your daily oral care routine to keep your teeth and gums healthy. Let's discuss a few ways that you can achieve that.
How to Improve Your Oral Health Routine at Home
Finding ways to improve your oral health routine is what National Dental Hygiene Month is all about. Properly caring for your teeth and gums is the best way to avoid problems, such as gum disease and tooth decay. Below are a few of the ways that you could improve your oral health at home.
Start With Proper Brushing
The first step to improving your oral health starts with brushing. Since you were a kid, people have been telling you to brush your teeth twice a day. The reason is that brushing your teeth is the cornerstone of good oral hygiene.
When brushing your teeth, there are a few things to keep in mind. Firstly, make sure that you brush for two minutes. The best way to achieve this is to break your mouth up into quarters. Brush each quarter of your mouth for 30 seconds each. You could also purchase an electric toothbrush that keeps track of how long you are brushing for you.
Secondly, make sure that you are holding your toothbrush so that the bristles are facing your gums at a 45-degree angle. Now, move your toothbrush back and forth using short strokes. Also, make sure that you are brushing every surface of your teeth. That means brushing the top and outer surfaces as well.
Finally, you can finish by brushing your tongue. Your tongue is actually home to the vast majority of bacteria in your mouth. Brushing it is a great way to get rid of the bacteria that causes bad breath.
Floss Each Day
While brushing might be the cornerstone of good dental care, flossing your teeth is just as important. It helps to remove bacteria and food particles that get stuck between your teeth. Brushing alone isn't enough to do that.
Flossing your teeth greatly reduces your chances of getting gum disease as well. Besides removing bacteria from between your teeth, it achieves this by promoting good blood flow to your gums.
Incorporate Mouth Rinse Into Your Routine
You can do more to improve your dental hygiene routine if all you currently do is brush and floss. One good idea is to add mouth rinses to your oral care routine. There are two great mouth rinses that you should consider incorporating.
One of them is mouthwash. Using a mouthwash in the morning is a fantastic way to improve gum health and prevent gum disease. The second is a fluoride rinse. Fluoride is a naturally occurring mineral that strengthens your teeth. Using a fluoride rinse every night can strengthen your teeth, making them less prone to cavities.
Chew on Sugar-Free Gum
Brushing your teeth twice a day is a fantastic way to prevent tooth decay. However, you should really be brushing after each meal. If that's the case, what should you do if you are unable to brush your teeth? Dentists say chewing on sugar-free gum might be the next best thing!
When you chew on gum, you are increasing the production of saliva in your mouth. This helps remove food particles that get stuck in your teeth after eating. Also, saliva is full of natural minerals that strengthen your teeth.
Just remember that you need to make sure that you choose sugar-free gum. Chewing on gum that contains sugar actually encourages the growth of bacteria in your mouth. Thus, reach for a pack of gum that is free of this simple carbohydrate. If you want to be extra sure that you are chewing on gum that is safe for your teeth, you can look for the American Dental Association's seal of approval on the pack of gum.
Celebrate National Dental Hygiene Month by Giving Thanks
Beyond taking care of your teeth and gums, National Dental Hygiene Month is about celebrating dental hygienists. These are the hardworking individuals who focus their careers on treating and preventing mouth diseases.
To become a dental hygienist, you have to graduate from a dental hygiene program at an accredited college. It takes a lot of time and studying to become a dental hygienist. As such, it's nice to show your appreciation to these individuals during National Dental Hygiene Month. Let your hygienists know that you appreciate everything that they do for you.
Schedule Your Next Dental Checkup in Bradenton
This October, you can celebrate National Dental Hygiene Month by visiting your local Bradenton dentist. If you are looking for a dentist that you can count on, reach out to us. We pride ourselves on employing some of the best dental hygienists in the whole country.
By visiting us regularly for dental checkups, you can be sure that we will catch any dental problem before it grows into something worse. Additionally, we can give you customized tips on how you can improve your own dental hygiene routine at home. Contact our office today to schedule an appointment to have a teeth cleaning and dental exam.