Posted under:
General
Posted on: October 12, 2015
Bite into the Truth Behind Sensitive Teeth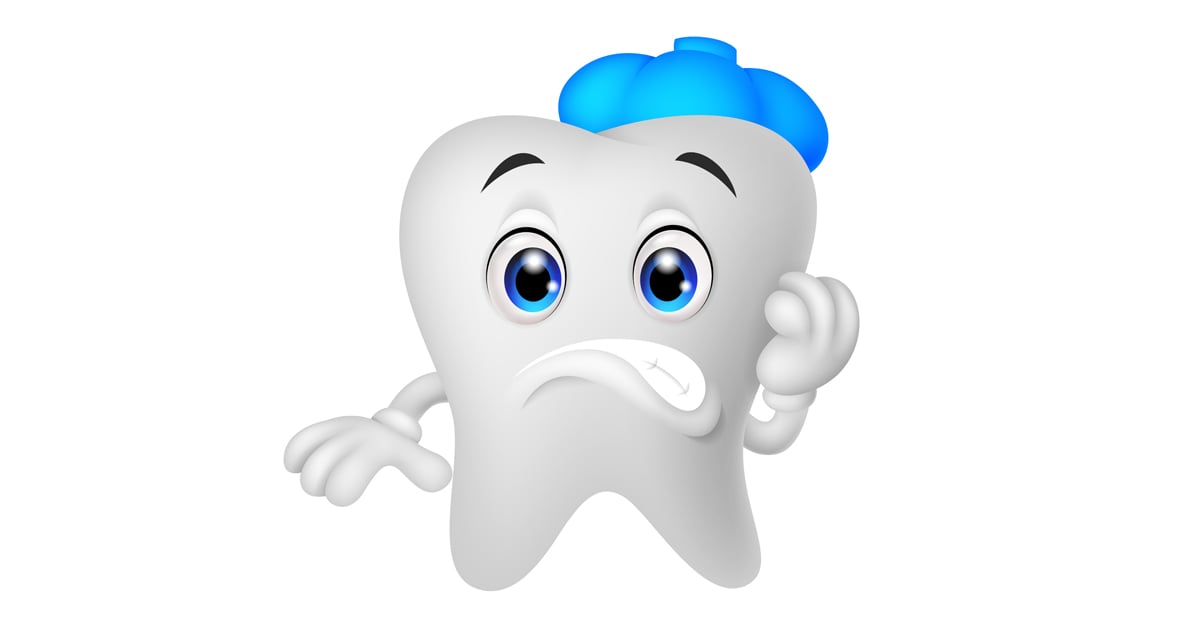 Are you fed up with feeling stinging, sharp pains in your teeth when eating, drinking, or simply breathing? Get to the bottom of your sensitive teeth and discover the top ways to treat this trouble. Identifying the Origins of Your Sensitive Teeth Your teeth become sensitive when your tooth enamel is worn away and the underlying layer known as the dentin is exposed. This dentin sits atop the tooth's roots, which can produce pangs of pain upon stimulation or sensation, and result in sensitivity. The trouble with treating tooth sensitivity is that there are plenty of possible causes. Luckily, just visiting an affordable dentist can help you get to the root of your particular problem. But most cases of tooth sensitivity are caused by one of the following factors:
Harsh Brushing: Brushing your teeth too vigorously or using a stiff-bristled toothbrush can erode your tooth enamel and cause gum recession.
Receding Gums: This is when the gums move away from a tooth and expose the root, which makes teeth more sensitive.
Gum Disease: This occurs when the gums become irritated or inflamed and expose the tooth's root that leads to the sensitive nerve.
Damaged Teeth: Teeth that get chipped, cracked, or broken can fill up with bacteria from plaque and become severely inflamed.
Grinding Teeth: This wears away the tooth enamel, and can expose the tooth's underlying layer called dentin, which leads directly to the nerves and root of the tooth.
Age: Adults are the most frequent sufferers of tooth sensitivity, with most cases striking between the ages of 25 and 30.
Acidic Foods and Beverages: Regularly ingesting highly acidic foods and drinks can cause erosion of the tooth enamel.
Abrasive Tooth Whitening Products and Pastes: Repeated tooth whitening and extended use of whitening toothpastes can cause tooth sensitivity.
Certain Acidic Mouth Rinses: Some over-the-counter mouthwashes contain acids that can erode the enamel and damage the delicate dentin beneath.
Recent Routine Dental Treatments: People often experience temporary sensitivity after teeth cleanings, root canals, and tooth restoration procedures.
How to Minimize and Soothe Tooth Sensitivity Put a stop to your sensitivity with these strategies and solutions that can ease the ache.
Practice Proper Dental Hygiene: Brushing and flossing your teeth gently, thoroughly, and regularly is important to keep your mouth healthy.
Choose Special Desensitizing Toothpaste: There are many varieties available, so it's a good idea to ask your dentist which ones are right for you.
Select a Soft-Bristled Toothbrush: Softer bristles are less abrasive on teeth and gums, which can reduce your risk of tooth sensitivity.
Choose Non-Acidic Foods and Drinks: Highly acidic foods and beverages can erode your tooth enamel and expose the delicate dentin.
Treat Tooth Grinding: Use a mouth guard at night to protect your teeth from erosion if you are prone to grinding your teeth.
Seek Regular Dental Care: Be sure to schedule check-ups and cleanings with an affordable dentist every six months. Also, make sure to follow all at-home hygiene instructions to protect and sustain your smile.
To learn about our family dentistry practice in Bradenton, call today at or make an appointment. Manatee Dental offers affordable family dentistry and gentle, compassionate dental care in Bradenton. With 2 affiliated practices in the Bradenton area, our offices are conveniently located with extended hours to meet your needs. At , we provide most dental services, from basic preventative care and general dentistry to specialized procedures and complete dental reconstruction. We accept most dental insurance plans and offer affordable financial solutions for any budget. Patient satisfaction is our top priority and we strive to provide the exceptional, affordable dental care and personal touch that lead to lasting relationships. A smiling patient is our greatest reward and we look forward to keeping those smiles healthy, beautiful, and bright. Discover an affordable dentist who truly cares at .