Posted under:
General
Posted on: November 23, 2015
7 Ways to Reduce Your Risk of Stained Teeth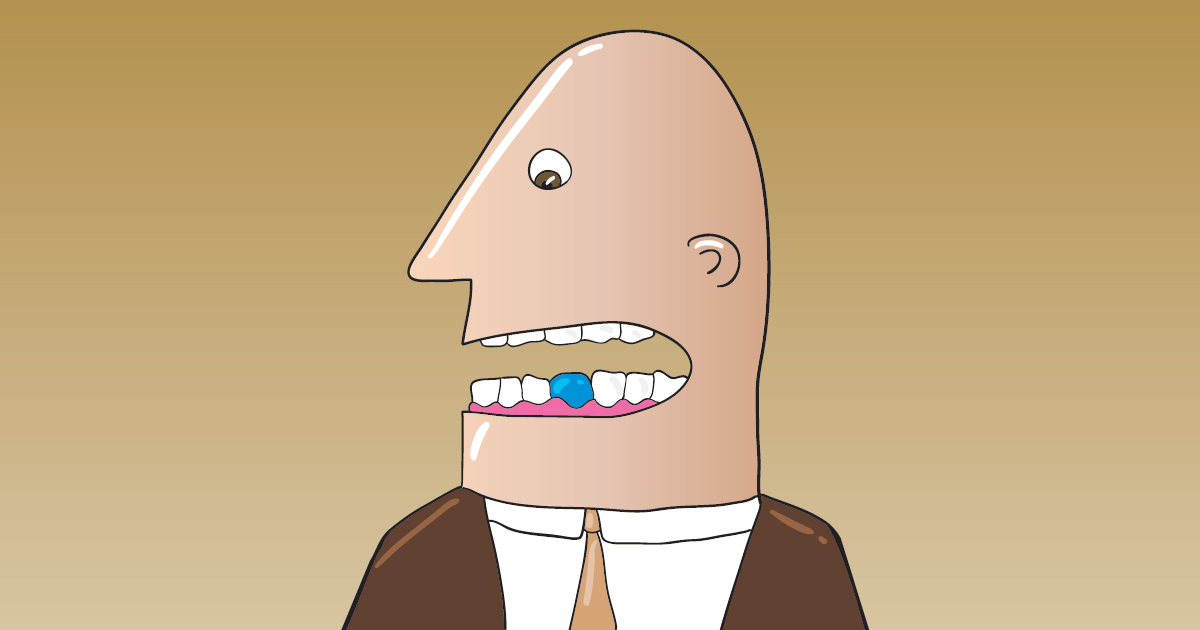 Dark, discolored teeth can cause you to look and feel less than your best. Learn how to prevent discolored teeth so you can proudly show your smile.
Say "No" to Staining Foods and Beverages Don't destroy your pearly whites with dark foods and drinks. Certain items like coffee, tea, red wine, and tomato sauce contain chromogens that cause tooth discoloration. Try to reduce your intake of these foods and drinks to keep stains from developing. While they're fine to enjoy occasionally, always rinse your mouth afterward to reduce their staining power.
Choose to Chew Sugar-Free Gum Chew away any stains with sugar-free gum. Chomping on a stick of sugar-free gum after meals increases your flow of saliva. This extra saliva will rinse away any trapped food, which will decrease your risk of stained teeth.
Start Sipping Through a Straw Drinking through a straw is one of the top tactics to prevent the discoloration of teeth. Whenever you do have a dark-colored drink, sip it with a straw to avoid direct contact with your bright, white teeth.
Here's a Hot Tip – Drink Cooler Coffee Interestingly, a hot cup of coffee is more likely to cause tooth discoloration than a lukewarm cup. See, hot coffee can cause tiny fractures in teeth, which are more likely to pick up stains.
Halt the Habit of Smoking Smoking is as bad for your smile as it is for your health. By quitting smoking, you can reduce your risk of lung cancer, heart disease, and a stained smile. Cigarettes contain nicotine and tar, which are major contributors to the discoloration of teeth. Rather than live with a dark smile or continually pay for tooth whitening, you're better off stopping this habit before staining starts.
Become a Fan of Flossing Did you know that flossing can keep stains off your teeth? Regular flossing gets rid of the plaque that's built up on your teeth, which can cause severe tooth discoloration. But by flossing at least once a day, you save yourself from stained teeth.
Don't Forget to get Regular Professional Dental Cleanings One of the most important things you can do to keep your teeth healthy and white is have professional dental cleanings twice a year. Only a dental professional can completely remove the built-up plaque that causes stains on your smile. This will keep your smile looking its brightest and its best.
To get the dental care you deserve from an affordable dentist in Bradenton, call today at or make an appointment. Manatee Dental offers affordable family dentistry and gentle, compassionate dental care in Bradenton. With 2 affiliated practices in the Bradenton area, our offices are conveniently located with extended hours to meet your needs. At , we provide most dental services, from basic preventative care and general dentistry to specialized procedures and complete dental reconstruction. We accept most dental insurance plans and offer affordable financial solutions for any budget. Patient satisfaction is our top priority and we strive to provide the exceptional, affordable dental care and personal touch that lead to lasting relationships. A smiling patient is our greatest reward and we look forward to keeping those smiles healthy, beautiful, and bright. Discover an affordable dentist who truly cares at .