Dental Care for a Healthy Heart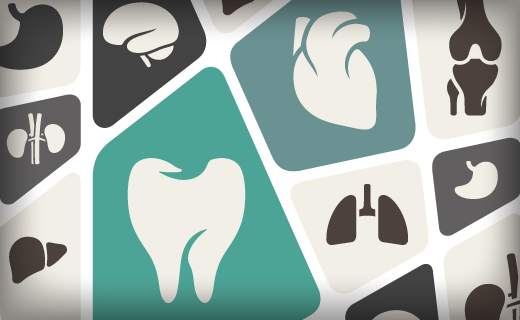 According to recent research, the healthier your gums are, the healthier your heart is likely to be. Published in the Journal of the American Heart Association, this study indicated that when the gum health of study participants improved, they exhibited a slowing of plaque buildup in key arteries. This is significant because arterial narrowing due to plaque, also known as atherosclerosis, poses a serious risk of stroke, heart disease, and sudden death. Clearly, following proper dental care practices and visiting an affordable dentist at a reputable family dentistry clinic should be a priority for everyone.
The research at issue followed 420 individuals who were subjected to testing to evaluate the health of their gums and the amount of plaque buildup in their carotid arteries. Over the course of the following three years, results indicated that improvements in dental care and the condition of the gums were linked to a slowing of the type of bacterial growth known for causing gum disease. This, in turn, was found to be linked to a reduction in the rate of plaque buildup in these vital arteries.
The lead author of the study stated that these results are the most specific evidence to date demonstrating the connection between reducing bacterial colonization in the mouth and lowering the risk of these serious diseases. It is thought that the bacteria known for causing gum disease can contribute to the development of atherosclerosis by causing a type of inflammation linked to the process of plaque buildup.
According to the epidemiologist behind the study, the key now is to continue following the research subjects to determine whether this link between gum infection and arterial plaque buildup has an impact on the frequency with which strokes, heart attacks and similar events occur. Research to assess whether reductions of periodontal bacteria will keep atherosclerosis from developing at a rapid pace will also need to be conducted.
The bottom line is that given the apparent connection between periodontal bacteria and harmful plaque buildup in the arteries, it pays to follow a rigorous dental care regimen of brushing, flossing, and scheduling regular visits at a family dentistry office for a thorough examination by an affordable dentist.
To get the dental care you deserve from an affordable dentist in Bradenton, call Manatee Dental of East Bradenton today at (941) 538-6339 or make an appointment.
Manatee Dental offers affordable family dentistry and gentle, compassionate dental care in Bradenton. With 2 affiliated practices in the Bradenton area, our offices are conveniently located with extended hours to meet your needs. At Manatee Dental of East Bradenton, we provide most dental services, from basic preventative care and general dentistry to specialized procedures and complete dental reconstruction. We accept most dental insurance plans and offer affordable financial solutions for any budget. Patient satisfaction is our top priority and we strive to provide the exceptional, affordable dental care and personal touch that lead to lasting relationships. A smiling patient is our greatest reward and we look forward to keeping those smiles healthy, beautiful, and bright. Discover an affordable dentist who truly cares at Manatee Dental of East Bradenton.