Keeping Your Wisdom Teeth May Not Be So Wise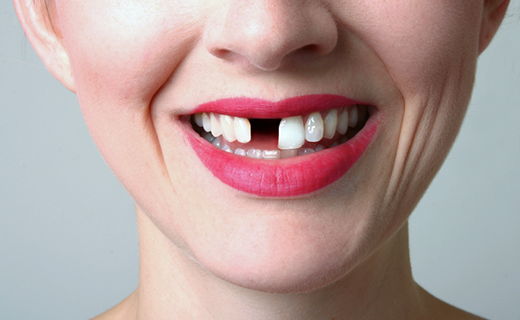 Your wisdom teeth, or third molars, are four permanent teeth that develop between the ages of 17 and 25. They're located at the back corners of your mouth on the top and bottom. For most people, the teeth develop normally, but some wisdom teeth don't have enough room to grow, so they become impacted inside the jaw. Impacted wisdom teeth may lead to infection, pain, and other dental issues such as damage to adjacent teeth or surrounding jawbone, so many dental care experts recommend wisdom teeth removal as a preventative measure.
What to Expect During a Wisdom Tooth Extraction
Most wisdom tooth extractions are outpatient procedures. Before your appointment, your dental care experts will explain any necessary preparations, including what to eat and drink, instructions for prescription medications, transportation arrangements, and dental care instructions for after the tooth extraction. You may receive local anesthesia, conscious sedation, or full general anesthesia during the procedure. After it's over, your mouth will probably feel numb for a few hours. You'll be given medication to manage any post-operative pain. Contact your dentist in Bradenton if you experience severe pain, swelling, or excessive bleeding.
Possible Wisdom Tooth Extraction Complications
In teens and younger adults, complications from a wisdom tooth extraction are relatively rare. In adults older than 30, surgery may be more difficult and dry socket, infection, and weakening of the jawbone are more likely. In rare cases, damage to nerves that supply sensation to the lower lip, chin, and tongue may result in a permanently altered sensation or numbness.
Do You Have Impacted Wisdom Teeth?
If you are experiencing pain, unexplained swelling, or a sensation of pressure in your jaw, seek a qualified, affordable dentist in Bradenton to evaluate your wisdom teeth through panoramic dental imaging. You will likely be referred to an oral surgeon if you have impacted wisdom teeth. An experienced, affordable dentist in Bradenton can explain your test results and determine your risk of complications, so you'll be fully informed and prepared for the tooth extraction.
To get the dental care you deserve from an affordable dentist in Bradenton, call Manatee Dental of East Bradenton today at (941) 538-6339 or make an appointment.
Manatee Dental offers affordable family dentistry and gentle, compassionate dental care in Bradenton. With 2 affiliated practices in the Bradenton area, our offices are conveniently located with extended hours to meet your needs. At Manatee Dental of East Bradenton, we provide most dental services, from basic preventative care and general dentistry to specialized procedures and complete dental reconstruction. We accept most dental insurance plans and offer affordable financial solutions for any budget. Patient satisfaction is our top priority and we strive to provide the exceptional, affordable dental care and personal touch that lead to lasting relationships. A smiling patient is our greatest reward and we look forward to keeping those smiles healthy, beautiful, and bright. Discover an affordable dentist who truly cares at Manatee Dental of East Bradenton.